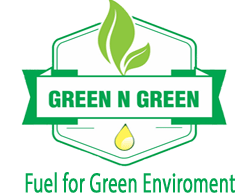 Bio Diesel is renewable clear burning diesel fuel produced from non edible vegetable oil.
Benefits :
1. Reduced life cycle greenfuels gases by 86%.
2. Reduces CO2, CO & Sulphur emission, smoke & smog
3. Safe to transport & safe to handle due to high flash point
4. Save foreign exchange reserve.
5. More Power
6. Better Mileage
7. Low Maintenance
8. Made from Vegetable Oil

Applications :
Use as replacement of HSD / LDO
Can be used in all mode of transport vehicle, DG Sets, Ships, Boilers, Eqipments etc.

Sr

No

SPECFICATIONS
UNITS
STANDARAD

VALUE

(BIODIESEL)

IS : 15607

RESULT

B-100

1
Kin. Viscosity @ 40 C
mm2/s
3.5-5.0
4.6
2
Ester Content
% (m/m)
96.5 Min
97.5
3
Flash Point (PMCC)
0C
101 Min
>120 0C
4
Water Content
mg/kg
500 Max
349 ppm
5
Density at 15 C
g/cm3
0.860-0.900
0.8778
6
Copper Corrosion Test For 3 hrs. at 50 C
h
Class 1
< 1a
7
Acid Value
mg KOH/g
0.5 Max
0.39
8
Pour Point

Summer

Winter

0C

18 0C Min

6 0C Min

14 0C

3 0C