Yamuna Bio Energy
Serving towards renewable green energy and sustainable development of renewable natural resources (Biofules).
Learn More
Biodiesel is a liquid fuel, technically known as a mono alkyll ester, made from oils and alcohols. Biodiesel is a renewable fuel that can be produced in any climate using already developed agricultural practices. Biodiesel is made from renewable resources such vegetable oils, or other types of biomass. B100 is 100% biodiesel. Biodiesel is widely available in both its neat form (B100) and in blends with petroleum diesel (for example: B2, B5, B20).
We Provide Energy
To Trucks, Buses, Cars, Gen. sets, Boilers, Industries, Shipping, Farming etc.

POWER
Better combustion ensures more power.

Available on Demand
Easily available in any where in India.

Mileage
Higher, cetane number delivers more mileage.

Renewable / Eco-Friendly
Made from vegetable oil

Maintenance
Better lubrication assures Higher Engine life.

OIL RESOURCES
We generate our own oil resources.

Economical
Cheaper than any other diesel in the market.

WE FIGHT POLUTION
Bio oil, safer world, safer life.


SAVE THE PLANET!
Air Quality
Reduces emissions of harmful air pollutants such as asthma-causing fine particles, greenhouse gases, and acid rain forming sulfur dioxides.
Reduces carbon dioxide emissions.
Waste Minimization
When Non Edible Oil / waste cooking oil is used in the production of biodiesel, a waste is diverted from municipal solid waste landfills and sewer systems.
The energy from Non Edible Oil / waste cooking oil is recovered and converted into a product – a domestic, renewable, alternative fuel.
Water Quality
Local water quality is significantly improved. Therefore, fewer sewer spills contaminating streams, lakes, and bays happen because less fat, oil and grease accumulates in the public sewer pipes.
Environmental Risk
Unlike conventional diesel, biodiesel is non-toxic, biodegradable and safer to ship. Spills do not require emergency response clean-up activities.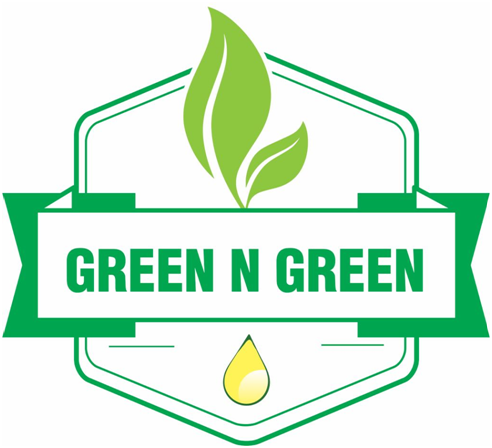 Fuel for Green Environment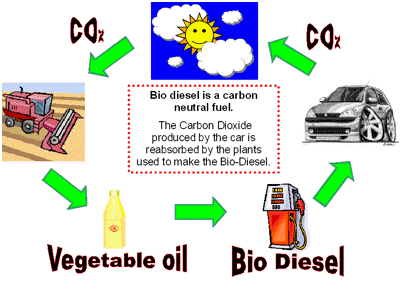 The Biodiesel Cycle
The Bio Diesel is a Carbon Neutral Fuel. The Carbon Dioxide (C02) produced by vehicles is reabsorbed by plant used to make the Bio Diesel.